Blog post for information only.
In trash pile I found something strange. It was like spot light and pizza box hybrid. Inside lamp box I found some wireless stuff- some controller, PCMCIA wireless LAN card and PSU. The pizza box was antenna.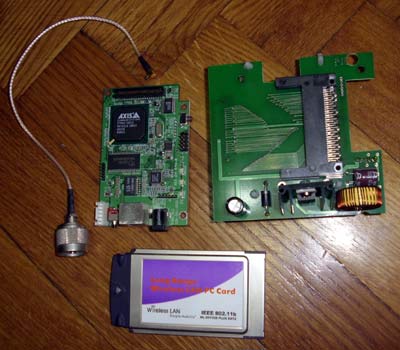 Wireless LAN PC Card, Simple mobility NL-2511CD Plus EXT2 (High Power (23dbm) Conexant/Intersil PC Short Card-NL-2511CD)
Controller based on Axis Communications CPU without any significant prints on silk screen. Some sticker with MAC address. LAN connection and power in slot. Three LEDs: power, LAN and Wireless.
Other PCB is power supply and PCMCIA adapter.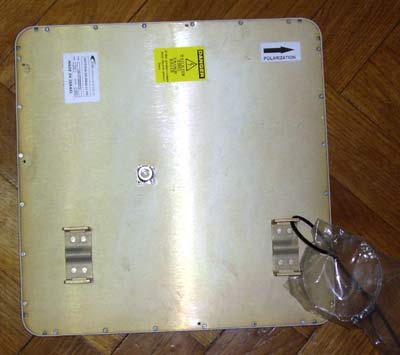 Antenna made in Israel: MARS Antennas & RF Systems Ltd.
MA-WA24-1X PM
After some investigation I discovered that few years ago one wireless internet providers used such devices for end user points. Now these devices are almost obsolete.