Sometimes it is great need to weld some metal sheets together. Sometimes they are very small, like nickel plated battery connectors. There are special industrial devices for spot welding, but for DIY and hobbyist user it is very easy to build this welder at home.
All you need is few very big capacitors, thick wire and DC power supply. Sometimes you need to put some resistance in such device, and automotive headlight lamp is very good alternative. The PSU must be as powerful as possible. Output voltage must be less than maximum voltage of capacitor and safe to handle.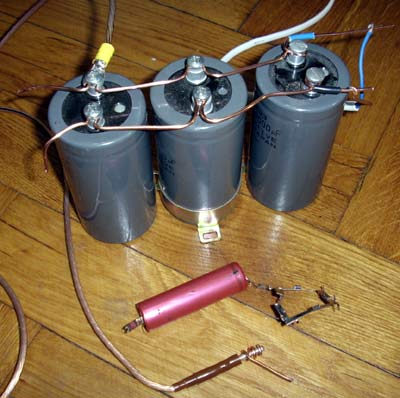 Circuit diagram of the spot welder is something like this: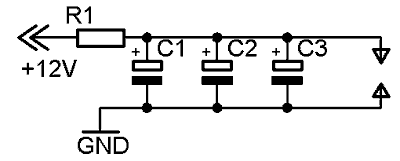 In my experiment I used 3 capacitors 100 000µF at 16V each. It is recommended to use variable output power supply to change the welding power. Too much power may make holes in your battery pack. Before welding useful device make some practice on some bad cells.
Here is my experiment with steel tape-like detail from digital photo camera. It is about 0.25mm thickness nickel plated steel. Double spots made connection quite durable. Never use single spot- it tears of very easy. For battery packs prepare special nickel plated or pure nicker foil. As simple steel or copper will corrode in time.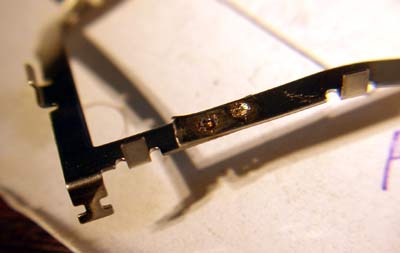 Magnified welding spots: