As mentioned in other post, one of possible defects of plasma TV is black line of death. The cause of black line is that the one chip glued to display panel is defective. If only contact of the PCB is damaged, the lines are much narrow. If the "distribution" chip is damaged, the line are 4 times wider, or even, the rest of the screen is black. Why this chip can be damaged? The possible cause are: manufacturing defects, high temperature of electrical discharge.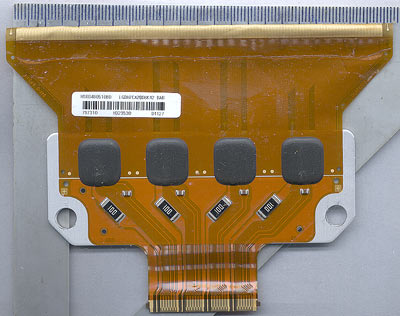 Here you can see the flexible pcb (un)glued to panel. You can see four chips, four capacitors and four quite big resistors. Typically only the one chip is damaged, but you need to change whole panel. In fact, you need to buy new TV.
It is possible to detach PCB from display panel, but how to glue it back? The pitch of contact pads is very fine.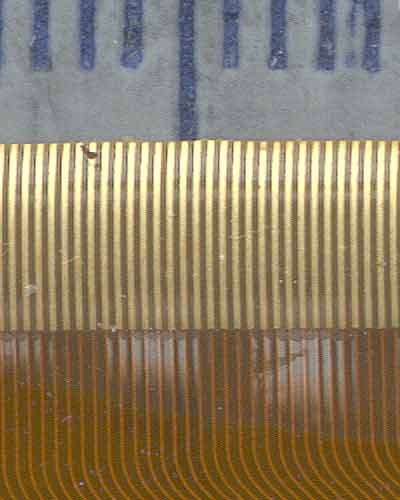 (The big blue bars are the millimeters)
Also you need some special glue. This problems is still under investigation.