PCB component are getting smaller and smaller. Hobbyist must learn how to handle such miniature components and how to solder it.
Some small parts are already described in old Lithuanian article about soldering LED driver on selfmade PCB. Next PCB are with tiny traces too…
This is sample from Texas Instruments, TPS61058DRCR- "sync boost converter". Quite good white LED driver for Liion battery pack. Up to 1A for LED chain.
General view. I repeated PCB image three times in case I'll have problems with traces.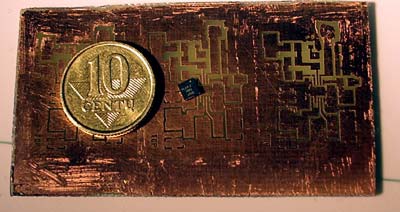 Closeup: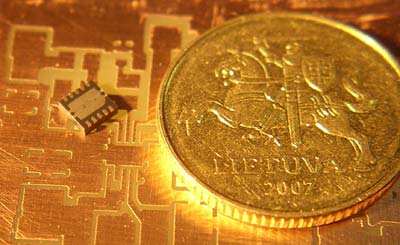 Other angle closeup: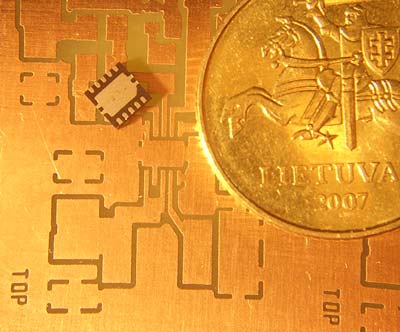 24 time enlarge: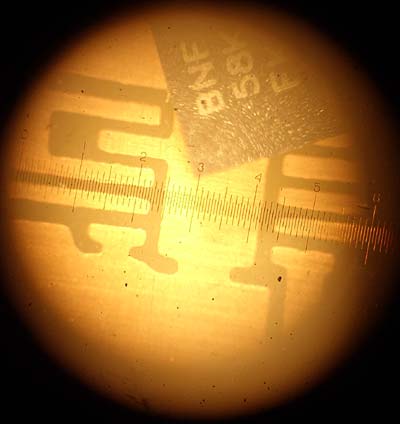 Scale is 1mm between numbers.