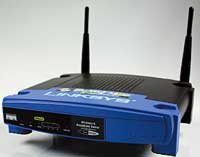 WRT54G or WRT54GL is well known Linksys/Cisco Systems wireless router. It is famous for its third party firmware. But be aware, new model sold in shop are neutered, the ROM and RAM size are reduced. Look for version with "L" index. It is rumours, that original router with new firmware became to good and was working better that "professional" models for Cisco company. So they neutered and removed some ROM and RAM chips. All these talks, that they reduced manufacture cost using smaller chips is nonsense. In our days, the price difference between 8 and 2Mbyte chips are very small. And I think is hard to get smaller chips 🙂
If you decided to get this router, it is worth to look for "L" version, unless you want to do tricks with firmware or you want to use your solder iron. If you select "L" version, more advanced options will be installed in "basic" router.
There is problem with some of these routers. Some time they hang up. One client was using "G" model with third party firmware, but he needed to reboot device from time to time. I offered him to test my personal router with "L" index, but it hang up too. At my home, this router was working fine. After more detailed investigation, I decided, that there is some problems in power supply and it's filters. So I opened both devices and checked PCB.
Internal power suply is clasic step-down pulsed PSU. I was surprised, that manufacturer used very small and very suspicious capacitors- all caps were 25V x 220uF. Even in CPU core circuit (1.8V) and 3.3V power lines. I didn't measured ESR, but I think the result could be very ugly.
So I decided to change this caps to bigger ones, from spare computer mainboards and VGA cards.
Here is WRT54G PCB before repair: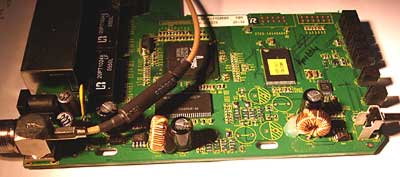 There is spare place for 5V regulator?
After:



Input cap is 25V x 470uF, output caps all 6.3V x 1500uF. One additional cap is soldered to empty PCB place. I detected 3.3V in that hole.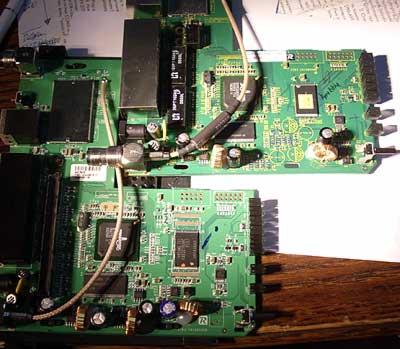 Two PCB boards for comarison: WRT54G (upper) and WRT54GL (lower). GL has 5V regulator and bigger memory (Flash ROM and RAM). I replaced all caps.
After this repair, both routers are working fine and no freezes.
Both model use third party, linux based, firmware.