One man brought small souvenir from China. It is cool 32Gb Sony flash disk. The only problem is that it is fake, and not such size. The device is made quite well. Solid box with all needed information. The device is looking solid too. The size is very big and the price was too small even for bulk nand devices of such size…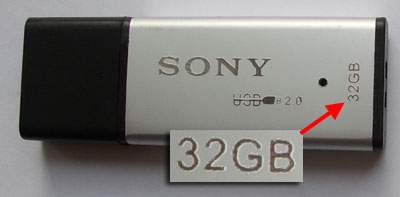 Before buying such device they even tested it. Windows disk properties reported big size. But buyer didn't think about copying big file to it.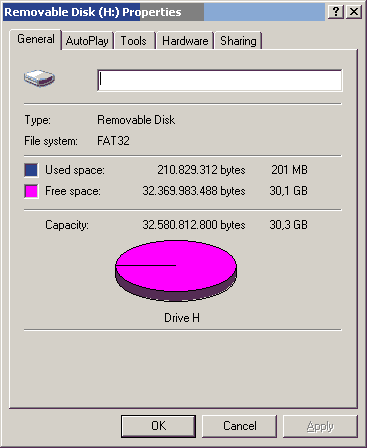 Disk manager reported "proper" size too.

You can even copy big files to this flash disk. But you can't read. While reading, you receive read error. So this device is WOM DISK (Write Only Memory Disk) 🙂

Also you can't format the disk…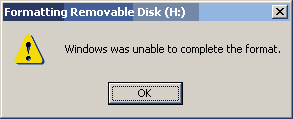 After some experiments I determined that this model was made with special firmware, and nand flash was very small and maybe damaged. I tested disk using block (sector) write and read and found only 0.5Mb of usable disk space. All other disk space is virtual and you can read &HFF from any location of the disk.
There are lots of warning pages in the internet about fake devices. Also, the eBay is full of such devices. So don't be greedy- you can not buy good thing for very low price.
Out tourists payed for this fake device about 40LTL (15USD).