Electric arc welders are very simple devices. The old design ones 🙂 New design electric welders are quite complicated devices. But if you find in some trash such nice transformer: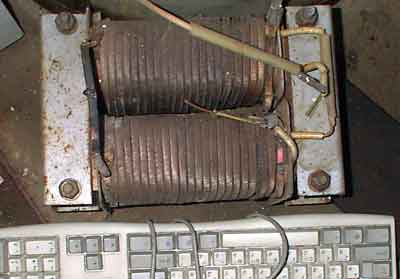 High power transformer from big battery charger
You can connect your welding rod to the transformer secondary winding and began your welding jobs. It will be AC welder. But if you have more components, you can build more advanced DC welder. The welding with DC current is more comfortable and welded connections are much stronger and looks more professional.
Connect such schematics: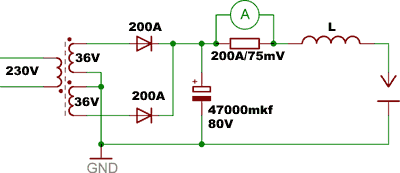 Diodes are 200A working current, capacitor- high power electrolytic, designed to give high current (the 2.5mm2 wires connecting cap are getting hot!), shunt and ampermeter (75mV voltmeter) is designed to measure high DC current, L is some very big one.
My testing welder look like this: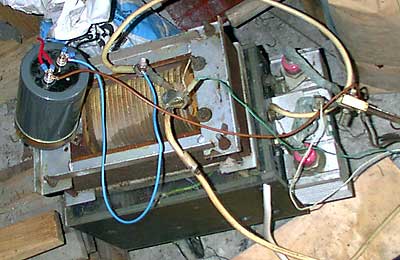 And here is some test weldings: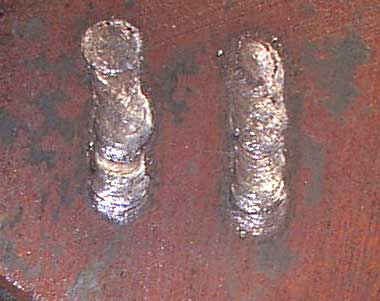 This is 200A shunt connected to the output of welder to measure output current.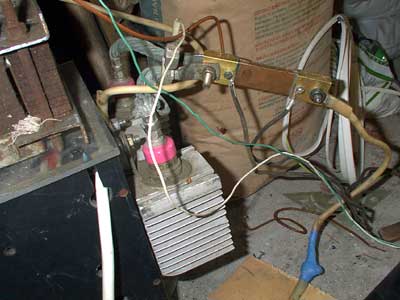 Nice sparcs!: