When we have more than one video camera and we need to watch all images at same time we can place separate monitor for each camera. But person watching all this stuff will became mad after some time. Also, we must have lots of place for all these machinery. And it is very difficult to notice changes while moving you head from one monitor to other. So here comes the video multiplexer. Today, when everything is digital, the computer manages multiplexing of video channels. But in the end of the last century, the multiplexers were stand alone devices. In local trash I acquired 16 channel video multiplexer.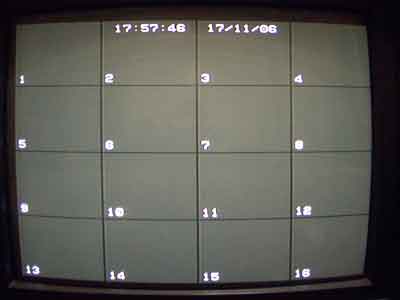 This is HiTron standalone B/W multiplexer HBX16C. I didn't find any suitable video source when I was writing this blog entry. So you can see only blank image in the picture.
You can select any channel for 16 available. We can watch them in various combinations. Also we have freeze and zoom functions in this device. As an option it is possible to connect remote control and special video recorder. Also it is alarm when video is lost. Inside we can find lots of old school electronics. No fancy SMD and BGA. Only old DIP and big chips in PLC package.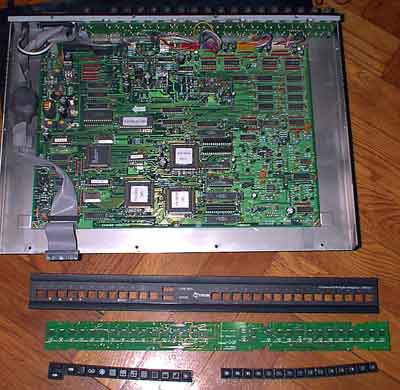 All this stuff is placed in durable standard 19″ rack mountable solid steel box. Maybe I'll place this device on sale in my kromelis pages.