In one company, the security situation is awful and we decided to install security video and record everything. As the facility is quite complicated, we squeezed only to 8 video cameras. In Lithuania you can buy various video in devices, but when you need 8 channels or more, the assortment is quite small. I selected quite expensive, h.264 standard (MPEG-4 part 10), hardware compression video capture card. It is VG8C-RT4: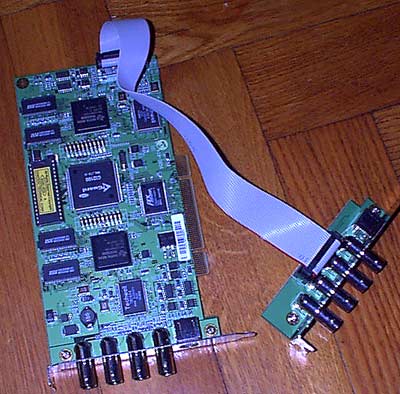 The main peculiarity of the card is that it has two Texas Instruments DSPs on board (digital signal processor). The DSP is converting and compressing video, so main computer CPU is not loaded. All free computing power could be used for other interesting purposes.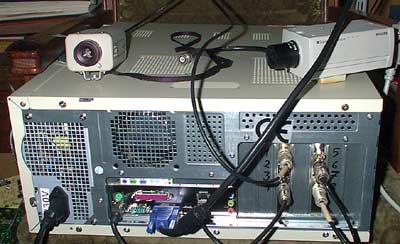 The computer itself is new too. Maybe it is too powerful for this purpose, but I selected Intel Pentium 4 Duo core, 2.6GHz, 1Gb RAM and SATA hard disk. As I bought computer without any other bells and whistles, without CD/DVD/FD/Monitor, the price is much lower compared to video capture card. Also I selected Intel made, Intel chipset mainboard with extended warranty. I hope, that this computer will do it's job for a quite long time.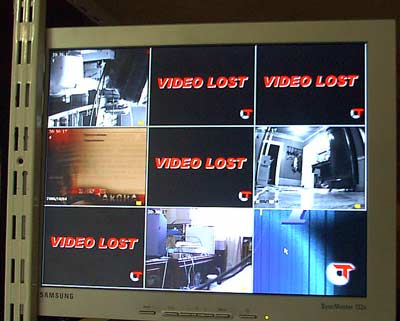 Here is the first tests. I need to get familiarized with unknown hardware and software to me. I don't have so many video sources at home, so I only used 4 channels. I used 3 video cameras' and one video output from TV set.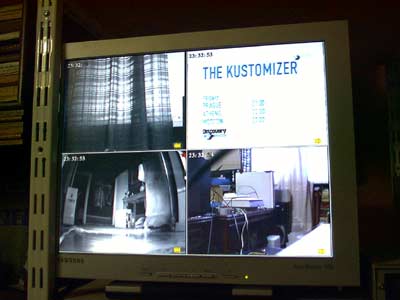 Four channels in full-screen mode look quite impressive.