System: Windows XP Pro SP2, P4, PCIe system, Radeon X700 with dual output.
Image on single monitor. Please remember the image ratio.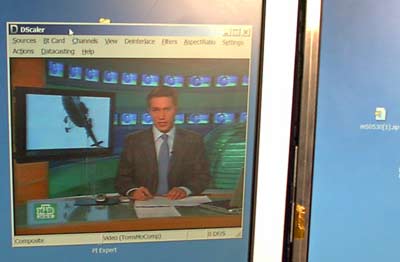 When I move image to the left and the bigger part of the window is in the left monitor.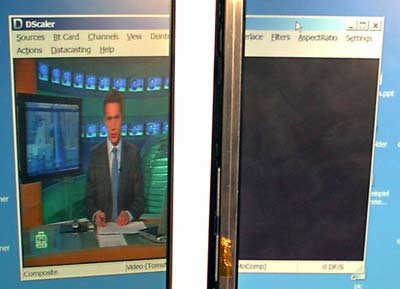 And I move the windows to the right. As soon, as bigger part of the windows is on right monitor, image jumps. But again, the image is squeezed.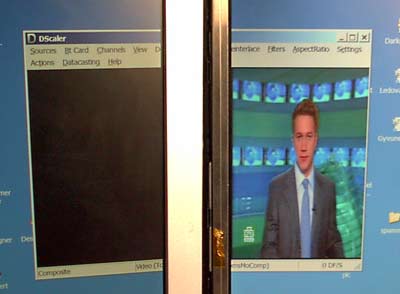 The images are from DScaler, with overlay video. Something same is from media player too.