First of all examine APC (American Power Conversion) LAN surge protector. It is removed from some APC UPS.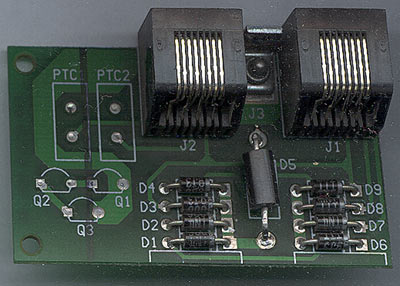 The circuit is very simple. Diodes D1-D4 and D6-D9 are IN4006. The D5 diode is more interesting. It is 1.5KE6.8CA. This is special diode: 1500 WATT PEAK POWER TRANSIENT VOLTAGE SUPPRESSOR.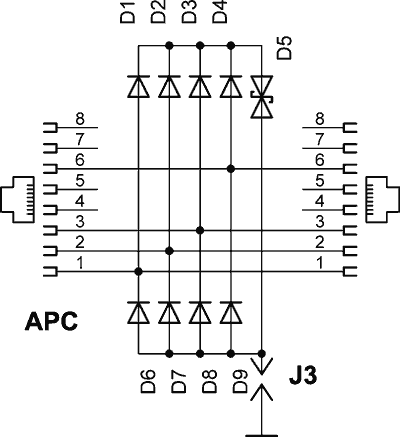 Note J3. On PCB it is small gap between GND and signal wire.
In older telephone equipment special discharge devices are used for surge protection.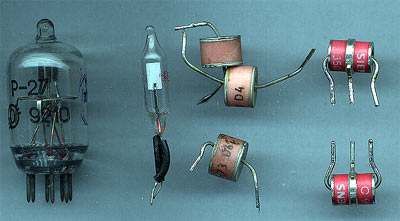 These devices are simple gas discharge tubes which can handle very high current for a short time. There single line protectors and protectors for symmetrical lines. We can use any of them in LAN protection.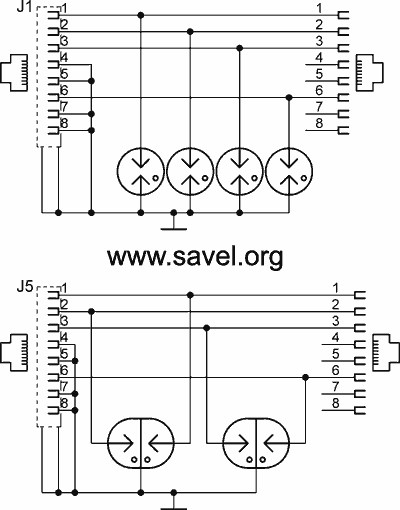 One note to schematics. One side of line is directly grounded. In some cases, cable grounding must be done using some discharge device. Especially if the cable can be grounded in both sides. This will stop residual current in the cable.
Note: Grounding must be real! It must be real earth connection.
Here you can see discharge in the bulb: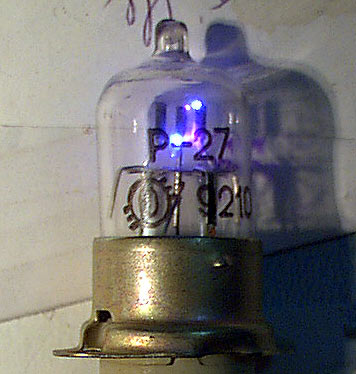 BTW, high voltage generated by welder ignitor. P-27 gas discharger specifications: ignition voltage 310…390V, Resistance 5*103 Mega ohms, max pulse current 2000A, constant current 2A, max pulse width 50…60μs, max frequency of pulses 50Hz.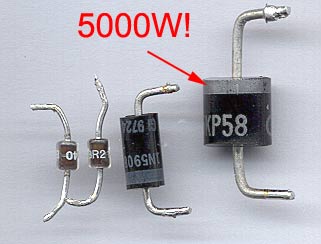 5KP58: 5000W Transient voltage suppressor, (58V, 400A)
1N5908: Unidirectional diode, peak pulse power 1500W (10/1000mks), reverse stand off voltage 5V. The 1N5908 and SM5908 are dedicated to the 5 V logic circuit protection (TTL and CMOS technologies). Their low clamping voltage at high current level guarantees excellent protection for sensitive components.
BR211-140: Breakover diodes. Breakover voltage 140V, pulse 40A. A range of bidirectional, breakover diodes in a two terminal envelope.Typical application is transient overvoltage protection in telecommunications equipment.