From time to time I have articles about teardown about some strange items. It is not regular home items, but something more exotic… It is either 10kW or 20kW TV transmitter. It from Lithuanian region Dūkštas, Ignalina. Device is made in 1993 in soviet union, and it is printed on it Дукштос, Сниечкус. Despite that it is made in 1993, the technology used in it is about 1965.
Main element in transmitter is tubes: Klystron and traveling-wave tube (лампа бегущей волны). But this article is photo story, so there is lots of pictures and only few words of text.
This not heating tube, but vacuum tube with magnets on it. This is so called traveling-wave tube, magnets keeps electron beam focused. These tubes were used for amplify output power.
Just info from wiki:
A traveling-wave tube (TWT) is a specialized vacuum tube that is used in electronics to amplify radio frequency (RF) signals in the microwave range. The TWT belongs to a category of "linear beam" tubes, such as the klystron, in which the radio wave is amplified by absorbing power from a beam of electrons as it passes down the tube.



Some magnets removed … using hammer.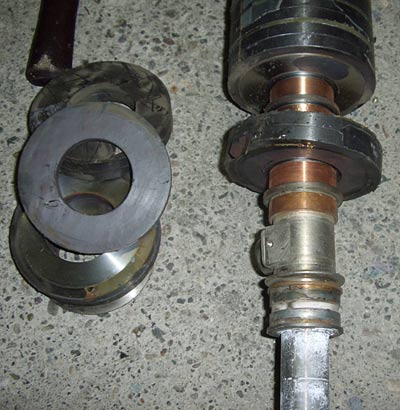 And here is other type of tube: klystrone. Yellow pot is just anode connector cover. Tube is using up to 20kV voltage. BTW, there is no anode in this tube! Klystrones have "collector" electrode.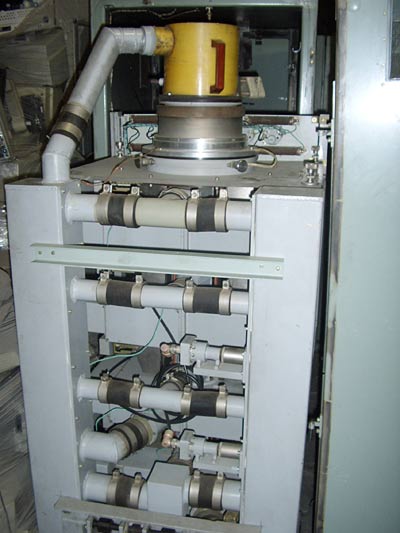 And here is transformer from power supply. Quite big one. For comparison, there is standard 5 gallon (19 liter) bottle.


One of the klystrone is on its side. And a bit damaged during transportation.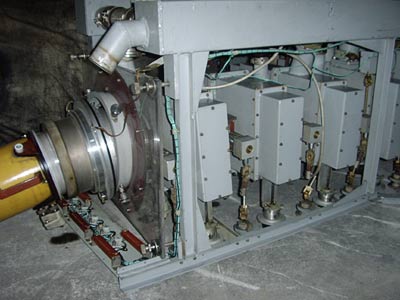 Other side.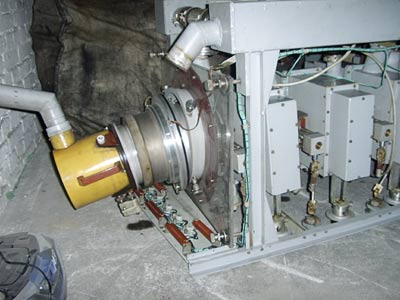 I removed yellow cup and here is bare connectors to tube electrodes.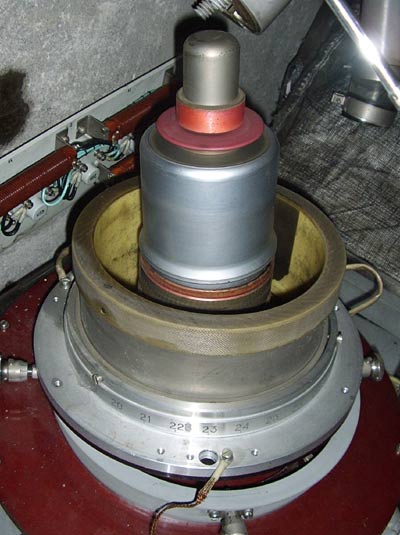 I was hoping, that I can remove the tube and other parts of the device is only some cooling and tuning. But the tube was not moving.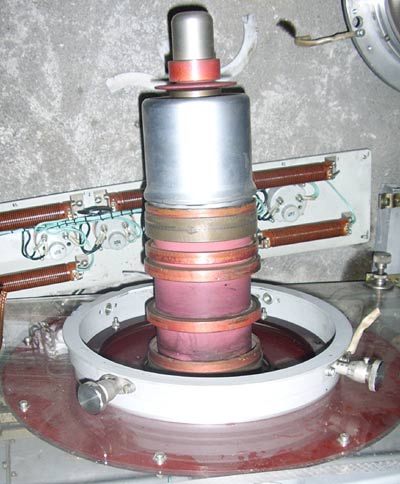 Height is about 170 cm.
There is some magnets in klystrone too. And theses magnets have fine tuning knobs.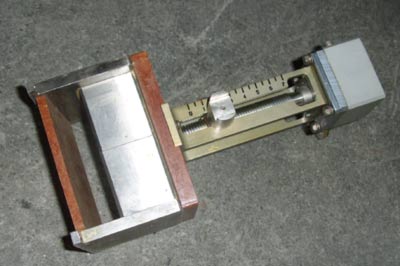 Other waveguide tubes, and other stuff. More information to come, or just read Lithuanian article.