Yeap, time passes and English translation is lagging very much. I've already sold this car… Now it is the end of 2011, original post date is 2008…
This is abstract from full Lithuanian article about connecting computer to automobile to check engine, brakes, air bad and other stuff.
As my car made some strange effects, I decided to build adapter and to check it. Also, this could be great article. Now it is cheaper to buy China made device.
Adapter converts K-Line, L-Line, ISO9141 to RS232
Components: MAX232, MC33199, 78L05, one transistor and small stuff.
Circuit:


Big image. Warning, ther is small error in image, but circuit is working!


Image of PCB:

Adapter and old vintage Toshiba:

I don't have conncetor, so I pluged wires directly: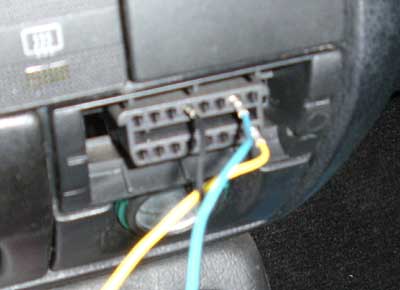 Testing: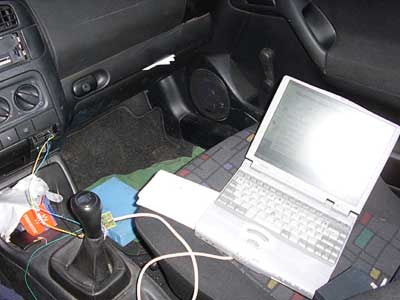 My old car was too primityve (VW 1997). Only few modules responded, so this is typical response: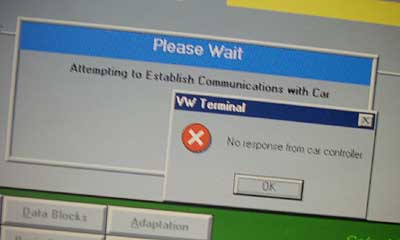 ABS. It is posible to test it by turning off some wheel brake and etc.: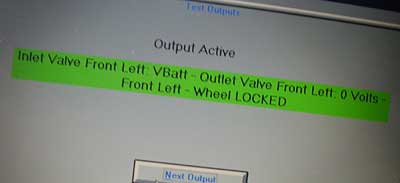 OBD-II is not in my car: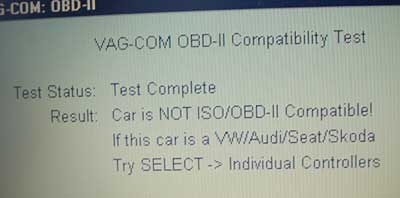 P.S. (2008.08.16):After some time I received new error from my vehicle… My car didn't start of just switch of motor in random way. The problem was in one engine part. And software localized problem quite fast.
Cadsoft Eagle files: ZIP archyvas.
Also, do not forget to connect pins 7 and 8 in DB9 RS232 connector.

Pinout:
16- +12V iš akumo.
7- ISO9142-2 K line.
15- ISO9142-2 L line.
4,5- žemė. GND.