I achieved personal top record in braking electronics. Today (Nov 14th) I disassembled computer tomograph. As whole device was too big to fit in the van, I don't have classic photos of the doughnut (donut). I have only partly disassembled device images.
Here is the images of "super computer" displaying human body slices: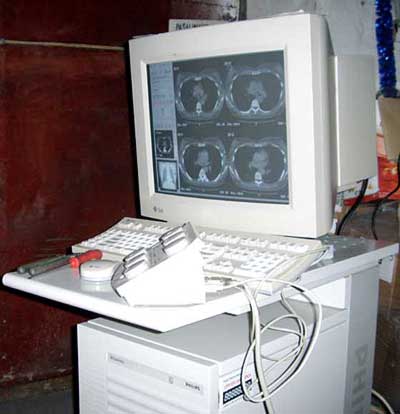 In fact, it is very old, Sun Sparcstation 5 computer, with 256Mb RAM, some external CDROM and hard-disk. With SunOS and Philips software.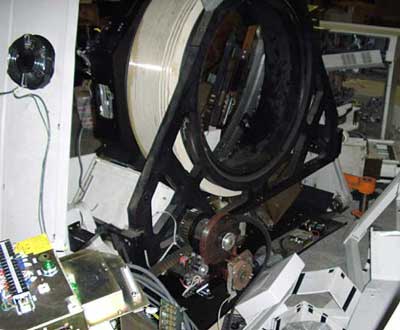 Here is the remains of donut. The device was ancient. It was made in 1995, but the design is much older. Main custom computer is made using DIP chips in 5V technology. The only identified CPU was MC68020 working at 16MHz, and several custom made or maybe MIPS CPU's on several printed circuit boards.
It was X-ray tomograph. Images are produced using rotating x-ray tubes and 192 detectors. This whole bunch of heavy metal is rotating around human body. This system is powered from 380V 3 phase mains system. The power is converted to higher frequency, so all x-ray high voltage transformers are much smaller. But main PSU is very big, full of big capacitors and power IGBT transistors. Lots of power is used for such device- mains braker is 250A.
As device is very old, only few interesting components were found inside. It was great disappointment.