Removed consoles from "big" copy machines. Two from Xerox 5343C and one from some other…
There are nice graphics LCD modules with backlight and touchscreen: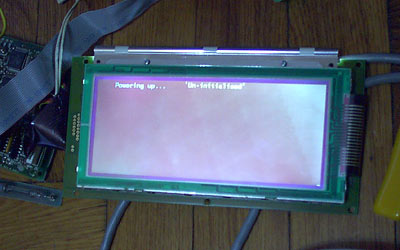 As this module is removed with some processor board, when powered it tries to do something…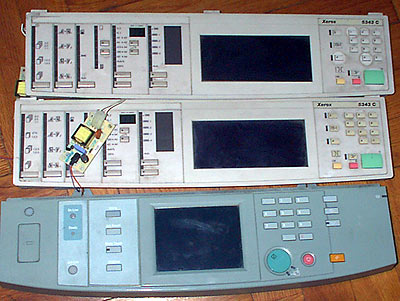 "Good side"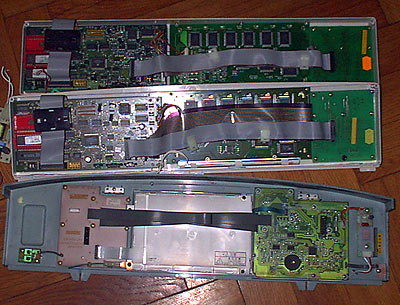 "Bad side"
It is OPTREX DMF50073N-F-FW with 15 control and power lines.
The touchscreen in these two modules are very simple- simple matrix of switches: 9×12.
The newer LCD module is more complicated. Ant touch screen is more precise- it is analogue, only 4 wires to screen. LCD module is EDMMR63WOF. With 12 wires for power and control. According to internet it is Panasonic 320×240 STN-LCD.