I found LCD module (display) from Epson ECM-A0404. It looks like 20×2 module. Module has 16 pin connector… hmm… looks like standard LCD module.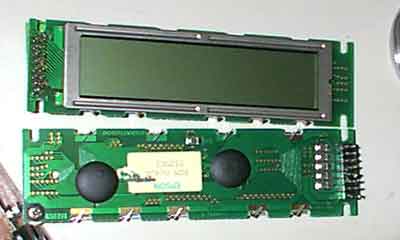 I connected wires according usual pin-out. But, oops!, some sort of short circuit. At first glance, it looks like, that pin 1 and 2 are swapped. Reconnected wires and nothing… Took another module- it has small left-out of old PCB. It looks 2 and 3 connected to GND. And 1 maybe is Vcc (Power). Rewired again- nothing. Maybe I damaged module, switched module and again nothing.
For testing purposes connected standard LCD module (16×2) … and it works.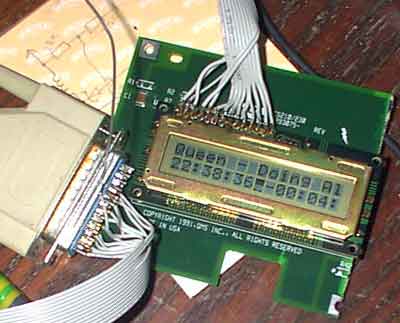 This is Win-Amp plug-in working on Windows XP and WinAmp5.08e. This means, that EPSON module is using some non standard pin-out. Short search in interned didn't help. Only few people searching for pin-out of this LCD module.