I've tested 23″ Apple Full HD wide cinema monitor. The difference in size compared to standard 17″ LCD monitor is not very big because width and height (aspect) ratio is different. For standard, old, LCD it is 4:3, while Apple monitor is 16:9. Width of monitor is measured in hypotenuse and the jump from 17 to 23 give us only ~1 inch gain in height (~7″ in width).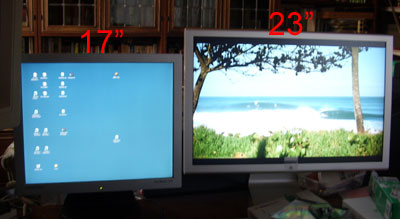 Native resolution of the monitor is 1920×1200 pixels. This is enough to display full HD 1080p standard images.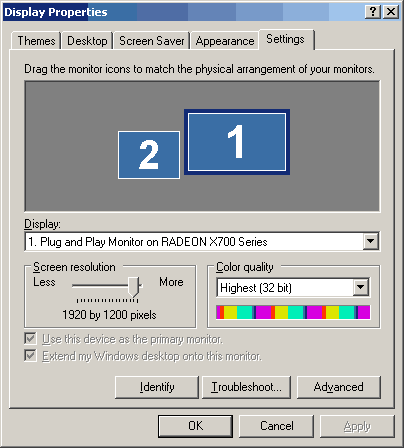 The resolutions enables to play HD movies in full resolution without any software tricks and resizing. The quality of the monitor is very good- not speaking about possibility of dead, stuck or hot pixels. Back-lit of the matrix is smooth and even. One very good feature used in Apple monitors is that all the wires are combined to one. So, USB, 1394 (firewire), video (DVI) and power lines are in one single chord. No more spaghetti on your desktop. There is USB and 1394 hub on monitor- no need to search empty slot to connect your USB flash disk, DV camera or 1394 hard disk.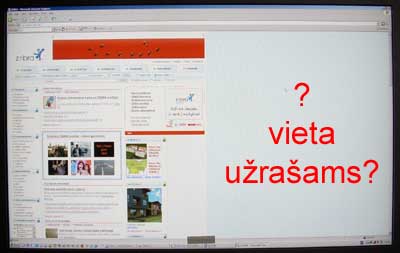 Such big screens give us lots of space on the virtual desktop. We can place lots of icons and gadgets on the screen. The only problems is that when more icons on the screen, then more lag in the windows. Also, when there are hundreds of icons on the screen it is very difficult to find needed on. Wide screen is useful not only for HD movies, but in spreadsheet calculations or programing in MS Visual Studio. Especially in new versions- MS added many useless color borders in serious work software. I thing that Bill is still stuck in color crayon shop introducing WinXP and now he discovered aquarelle (water colour) department with his Vista windows. Working with Adobe products are fine too, but better is to use dual monitors for this.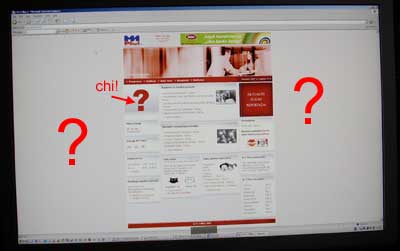 There is small problems using big monitors in modern internet pages- there are many pages with static width design (my wordpress template is static too

) and such web pages looks very ugly when opened in full screen mode on such devices.
There are lots of white space for notes in these web pages