In Lithuanian blog there is detailed instruction how to disassemble and clean this good ink jet printer.
As I am too lazy to translate all these instructions, I only posted few images. I don't know, if the readers of my weblog need information about cleaning (in fact washing) ink jet printers and how to fill print cartridges by yourself. If you want this information, please contact me by email or by weblog comment.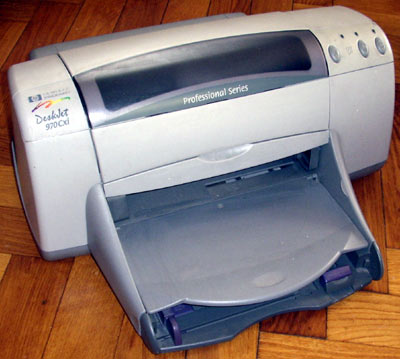 Printer is from "professional" series. It is heavy duty made, ink cartridges are big and it is possible to refill them for more than ten times. So this modifications reduces print costs drastically. And after heavy using of printer, lots of discarded ink is collected in special sponge inside printer. After some time, the ink "hill" reaches ink head and smears it. Now western people buy new printer, but more economical housekeeper from eastern countries clean them, thus saving money and nature.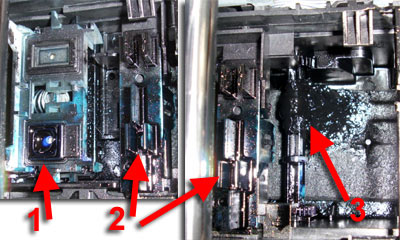 1- ink head cap. 2- ink head cleaning brush. 3- discarded ink hill.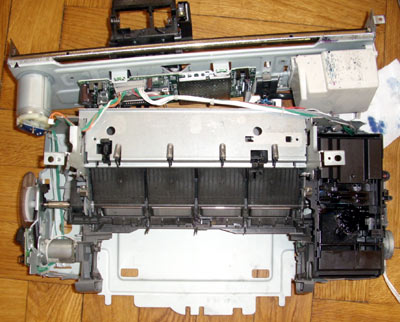 Remove upper printer module.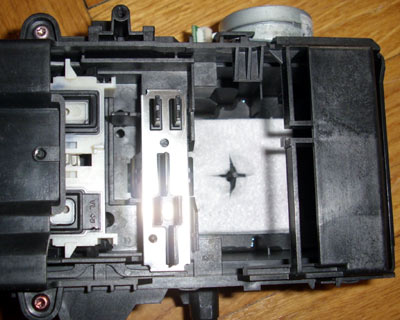 Clean ink head module and sponge.