I didn't wanted to broke it. Really… I wanted only to bend it and adapt it for heat transportation from video card to computer case body. The heat pipe was manufactured with 180 degrees fold and I wanted to make it 90… The pipe popped and I heard some sucking noise. So, be careful with your pipes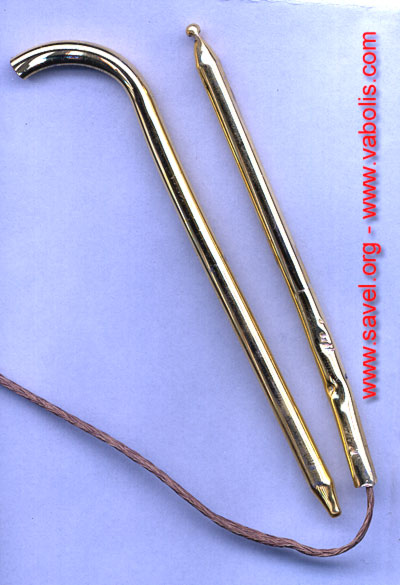 I found few drop of some clear liquid and copper wire strand. I sniffed the liquid- no scent. I even tasted it- no taste at all. And I am still alive. I think, that in this cheap Chinese heat pipe there was simple water. The boiling point was reduced by lowering the pressure inside the pipe.
The heat pipe is working using physical effect that while some liquid boil, the temperature is the same. In the "hot" side of the pipe the liquid is boiled, vapor goes to the "cold" side and condenses releasing all the heat used in boiling. The the liquid goes to the "hot" side. The trick is in that strand of wires. It makes all process independent to the gravity.
The advantage of heat pipes is their great efficiency in transferring heat. They are actually a better heat conductor than an equivalent cross-section of solid copper.