Everybody know that interesting energy saving lamps. It uses regular socket, but looks like fluorescent bulbs. They consumes less power, but produces more light. So called "Watt equivalents". These bulbs use fewer watts than a regular incandescent bulb while producing the same intensity of light, in most cases. Because most people are familiar with the watts for regular incandescent bulbs, we list the incandescent wattage's you're used to buying (like 60 or 100 watts). That way, if you want the light intensity of a 100-watt bulb, you don't have to figure out which energy saving bulb to buy.
What is inside this lamp. In the base there is small PCB with electronic ballast. The lamp itself is regular tubular fluorescent bulb shaped in special way.

The ballast of GE lamp is with mosfets: IRFR310 and SFR9310, while other lamp made in China is with regular transistors.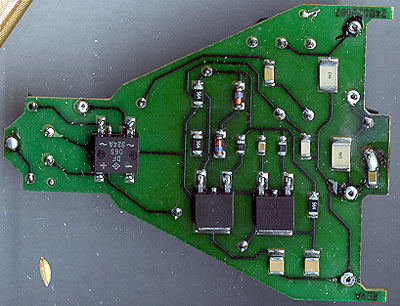 I'll try to reverse engineer the electronic ballast schematics. There may be error in it.