Current version (V1. and up) of the 1088XEL SMD computer can be powered from external PSU from 6V to ~+19V (with current power on circuit) or up to ~40V without power on circuit.
There is option to power on computer from internal or external 5V PSU (0.5A) if left on board step down power supply unpopulated and one jumper closed.
Fixed problems with ON/OFF switch- added addition resistor and power on in stable. Still don't know how to tune "timings": short push- power on, longer push- power off.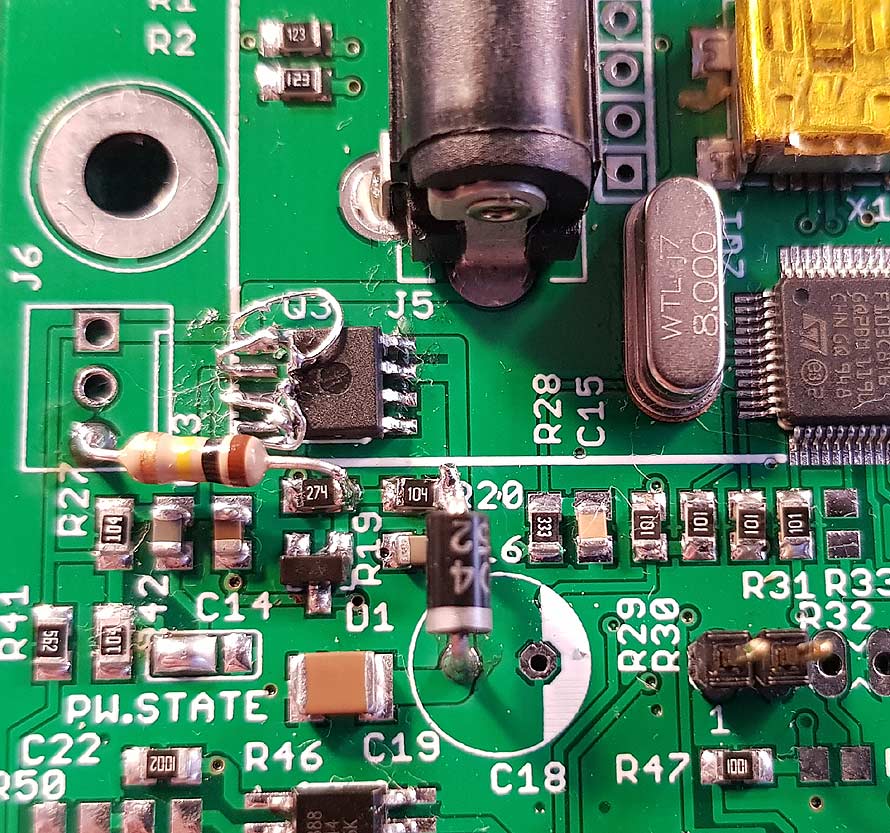 This is V1.1 version of power-on circuit soldered to v1.0 board. Now power on is more stable. Also, main V1.0 error visible- the part for SOIC8 transistor was mirrored.
V1.1 has all problems fixed.