In my childhood I received Atari 65XE as my first computer. It was already the end of the 8 bit era, but I was from Lithuania- the Baltic state occupied by Soviet Russia and all computers were very rare and expensive. But my parents somehow bought it for me.
As the first computer it left a big mark in life and influenced all my future life.
A Few years ago I started collecting old computers and acquired several Atari ones. Also, I found an interesting project- Atari 1088XEL and bought it too. But there were problems with collecting all parts for it. And it was not genuine Atari chips, but regular resistor's modules and even TTL chips in the DIP package. Meanwhile, the SMD ones are still available everywhere, even in my garage, in the trash pile.
I decided to build my own "Theme Park With Blackjack and Hookers…" … computer version.
My goal was only to make BOM (Bill Of Materials) more available for regular users, reduce the price of the PCB and start computers with minimal add ons. The computer must stay as much compatible with Atari 1088XEL as possible.
Also, use virtually any power supply for it with no damage to "rare" Atari chips.  And maybe some fancy things.
Big thanks to people from Atari age forums and for sharing "starting" Cadsoft Eagle schematics file. I am too lazy to start a project from scratch. Also, big thanks to mytek for letting me touch his "child".
Soon I had a V0.0 PCB on my hands with several errors on it and some a bit smoked Atari chips. But it booted and at least I knew that I could do it.
Soon I started version V1.0, with a new bug and some other problems.
Original 1088XEL: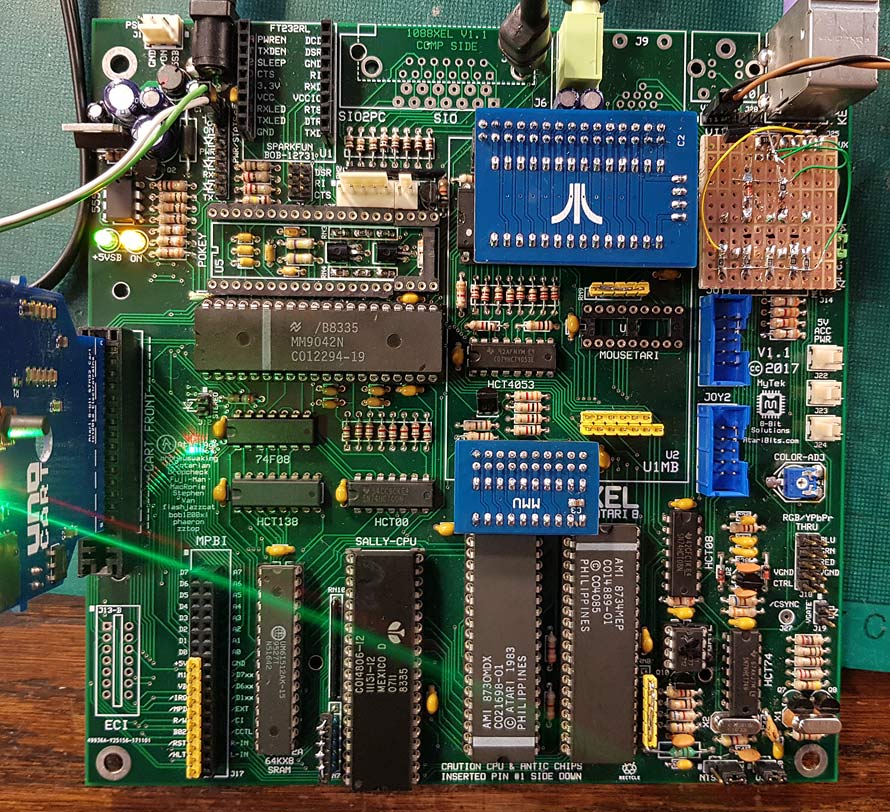 Version 0.0 (concept art, error in GTIA):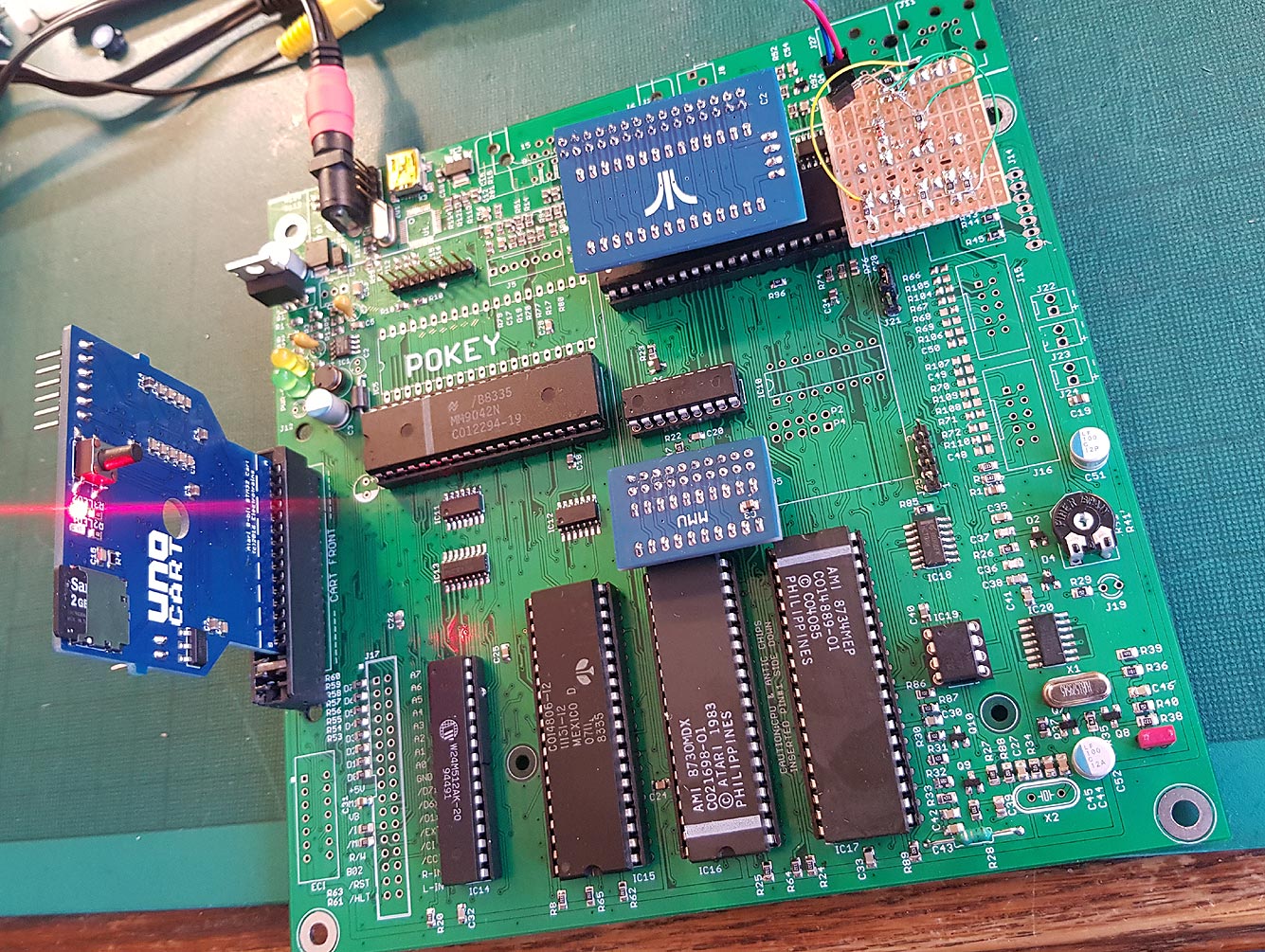 Version 1.0 (with error in power on):