Yes, it was satellite transceiver. For receiving and sending information to satellite.
Sometime I post messages about items I dissasemble. This was quite a big device: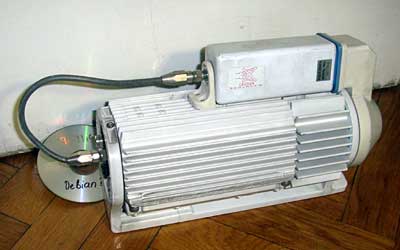 It is not compressor, it is satellite transceiver from Hughes Network System. Such device were mounted on big satellite dishes. There two "heads" here- on for receiving, another one- transmitter.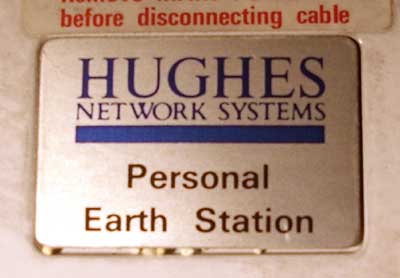 Here is the label.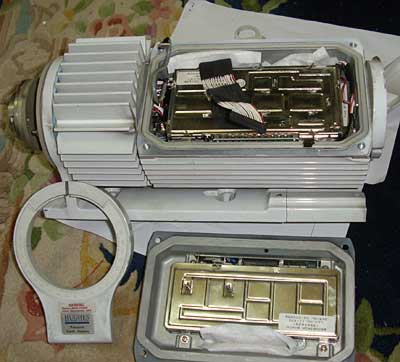 Inside everything is very "old school". Everything enclosed in metal "cans".
There are some bags of silica gel (silicon dioxide for water collecting).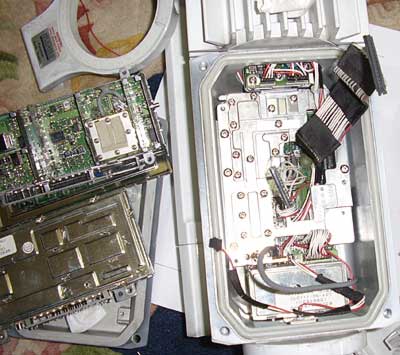 I removed several cover to show what is inside.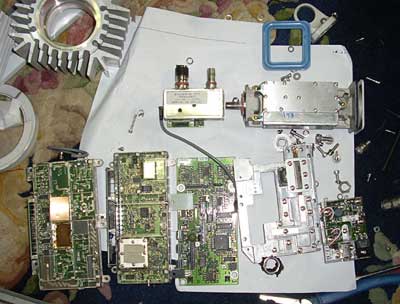 And here, everything is open. Almost all modules are made by NEC company. From left to right: frequency multiplyers, heterodine, control module, power suply and input output module. Next: waveguide and 2W power amplifier. On the top: input-output mixer module.

I think it is heterodyne, or better way to call it voltage controlled oscilator. VCXO. It was mounted on jelly like rubber stuff.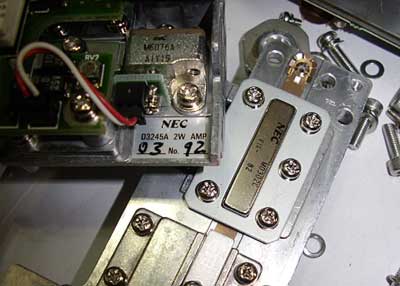 NEC, made in Japan waveguides and modules.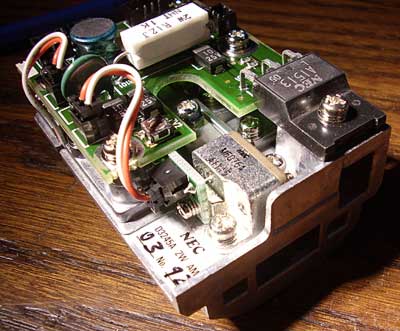 2W power amplifier. NEC D3245A 2W AMP. Modile: NEC M6076A- it some sort of detector to check output power.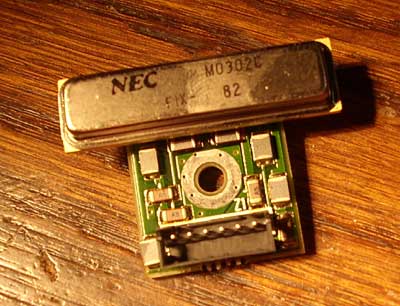 Intermediate amplifier: NEC M0302C. It was mounted in waveguide.
Nothing interesting inside, unless you are ultra high frequency lover.