I found magic eye tube in my closet. It was removed from sold old radio. This tubes were used in old radio units to indicate fine tuning of radio station. In old tape recorders such tubes indicated recording level. I decided to put this lamp into my tube audio amplifier to look it "cooler".
Here is the result.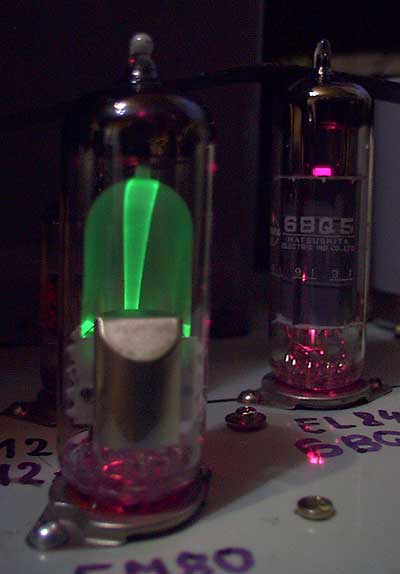 This image is borrowed image from the internet. Here you can see the beam wider.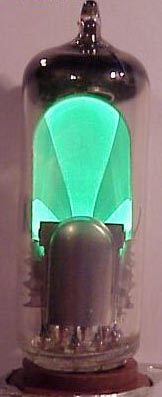 I used schematics looking something like in the left part of the image. But this circuit works like oscilloscope and it is not very nice. Better result maybe will be achieved using right side circuit. The detect and capacitor will filter out the high frequency signal, leaving only the bass. Just select the 0.1 capacitor according you needed indication speed.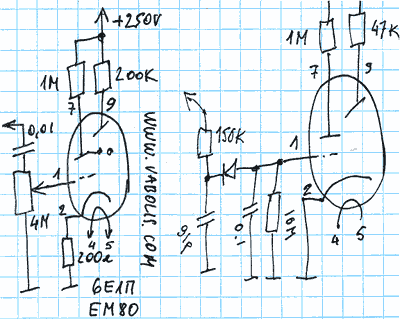 The tube is old soviet Russian 6Е1П or western tube EM80.